Inward Opening Window
External shutters, balustrades, and flyscreens are used to create windows. These windows are manufactured using hollow and multi-chambered UPVC sections that are designed and strengthened with segregated drainage and galvanised steel. Each of the UPVC section's measurements, as well as the frame with a wall thickness of 2.0mm 0.3mm, are constructed according to the drawings below.
Contact ULTRA IN-EX leading manufacturer of Inward outward Opening UPVC Windows in Mumbai, and get instant quotes.
Reinforcement:
Galvanized steel reinforcement is produced with a particular design to provide the highest level of structural strength. A minimum wall thickness of 1.0mm o.imm is required for this type of steel reinforcement.
Glazing:
It is preferable to have glazing beads cut as per mitre in order to provide a higher visual quality. Single or double glazing is an option in this instance. Both the EPDM weather and glazing seals will be provided for a better frame and shutter.
Hardware:
Materials, which are able enough to resist atmospheric corrosion, are provided for all the hardwares. Precisely, for making the slider shutter smoother, PU coated rollers will be given. To keep away any kind of dust from coming inside the room, pile seal, single point push lock or the Multi-point lock system will be provided.
Installation:
All of the hardware is made out of materials that can withstand air corrosion. PU coated rollers will be provided to make the slider shutter smoother. To prevent dust from entering the room, a pile seal, single point push lock, or multi-point lock system will be installed.
Outward Opening Window
Windows that assist save space and allow for the use of windowsills. They are constructed using simple constructions and simplistic designs, and they are simple to maintain. It has a high level of insulation and has a high level of resilience to weather conditions. The windows successfully allow the user to restrict or repair the opening functions in order to increase security. Fortunately, the interior of a building's window trim can be properly altered. The thinner profiles of the outward opening windows allow the internal window cill to be utilised for a variety of purposes.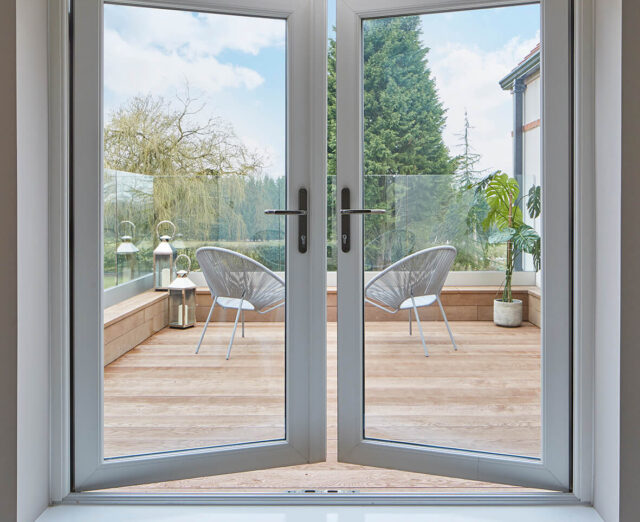 Reinforcement:
To achieve the required strength, the reinforcement is formed of galvanised steel and used in the fully hollow chamber of the profile. The thickness, on the other hand, varies from 1.2 to 3.0 mm.
Glazing:
To withstand extreme environment conditions, the windows are double-glazed. Fixed light is utilised as a straightforward solution, and the glazing unit is fitted directly to the frame.
Hardware:
Hardware is made up of various types of imported locks, with a variety of hardware options available depending on production availability.
Installation:
Nail strips of plywood are used to attach the plywood to the framing. The framing is enlarged or shrunk depending on the opening.